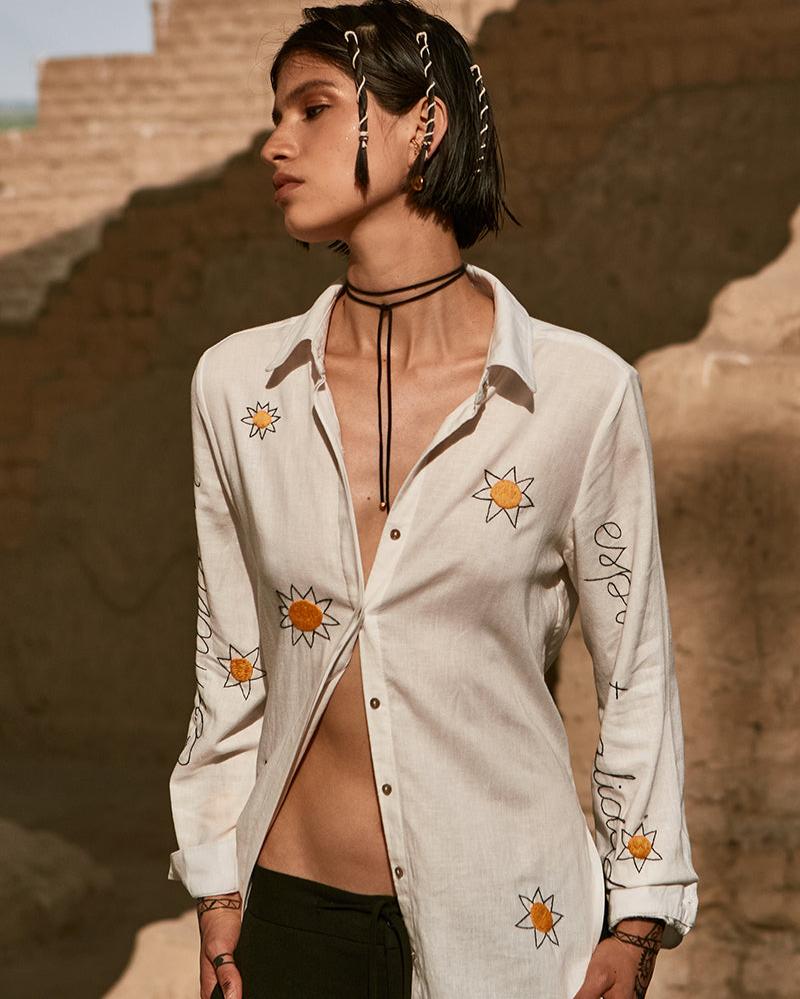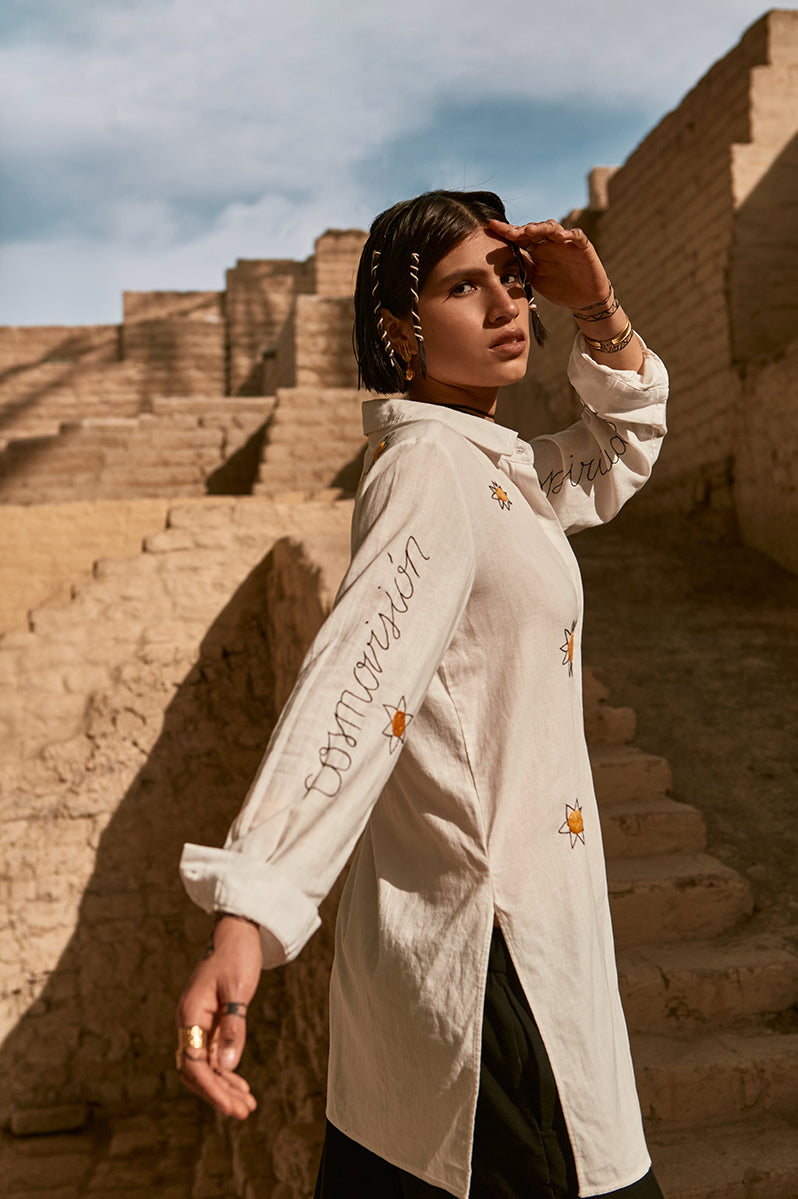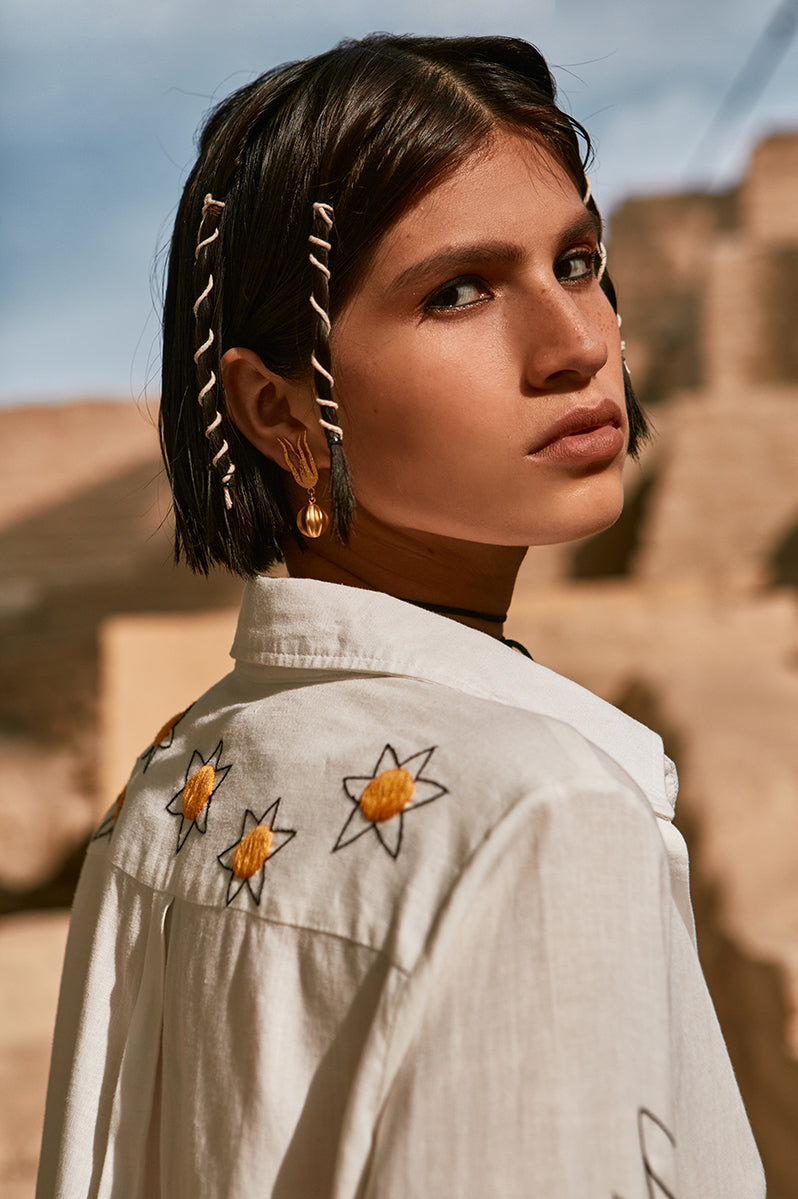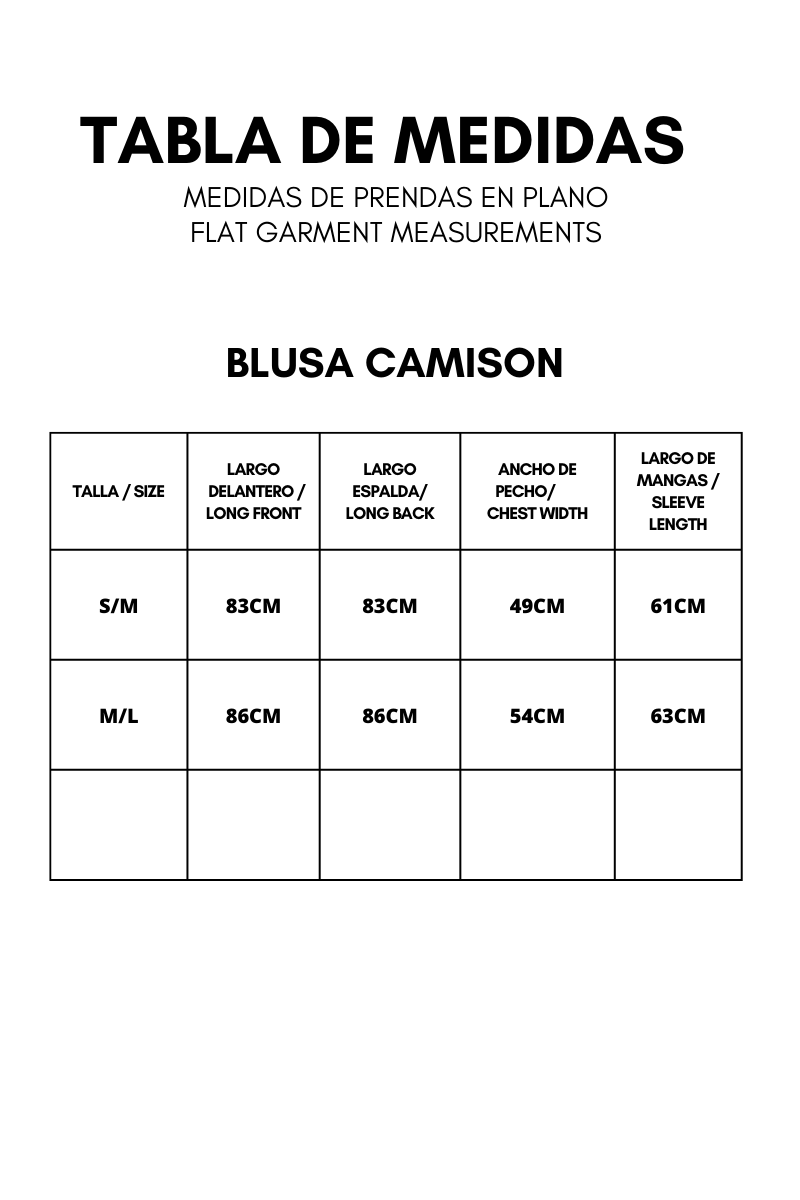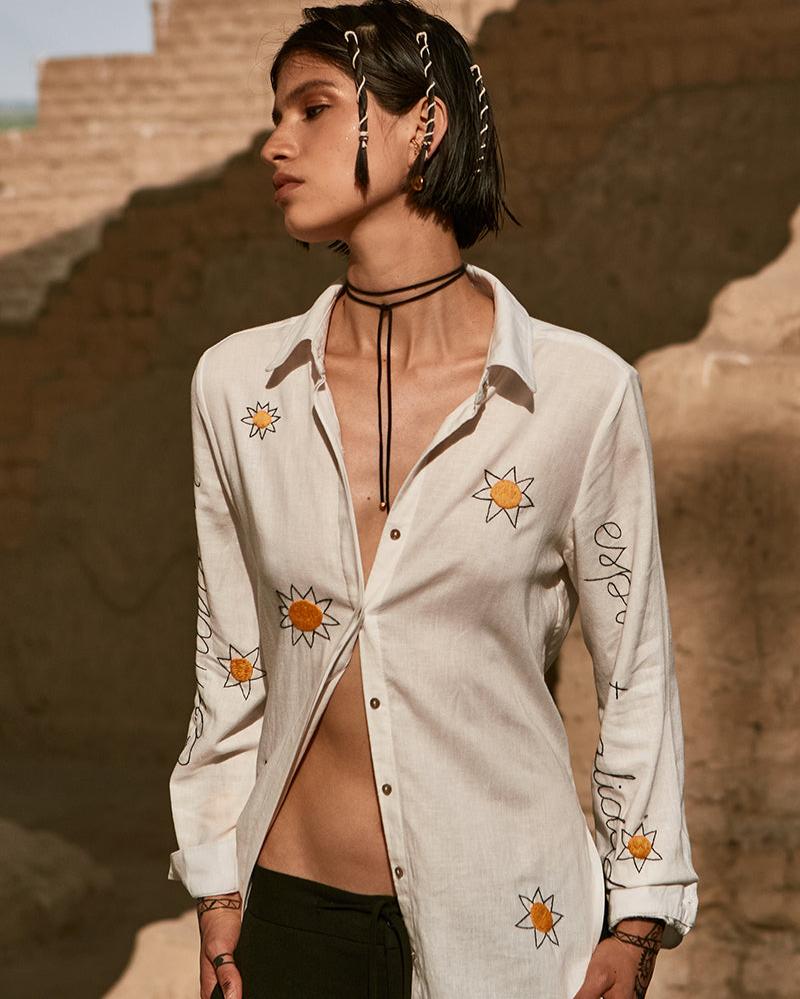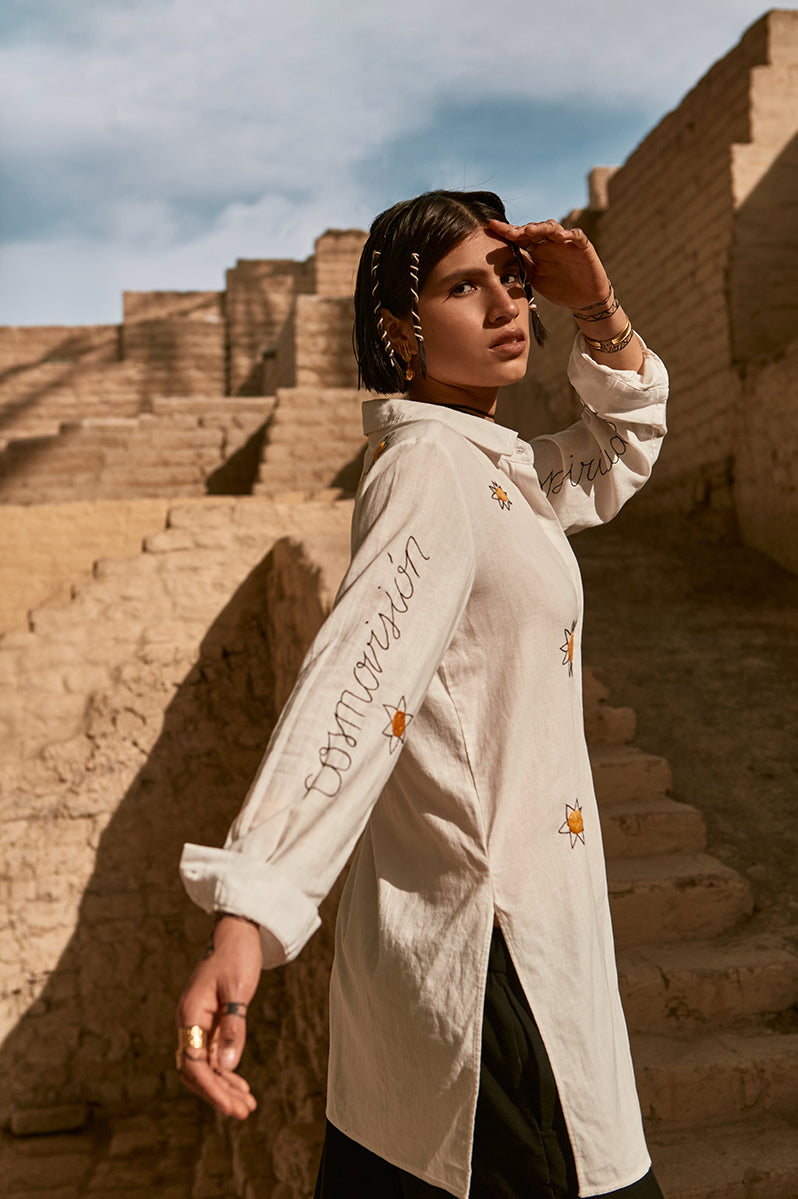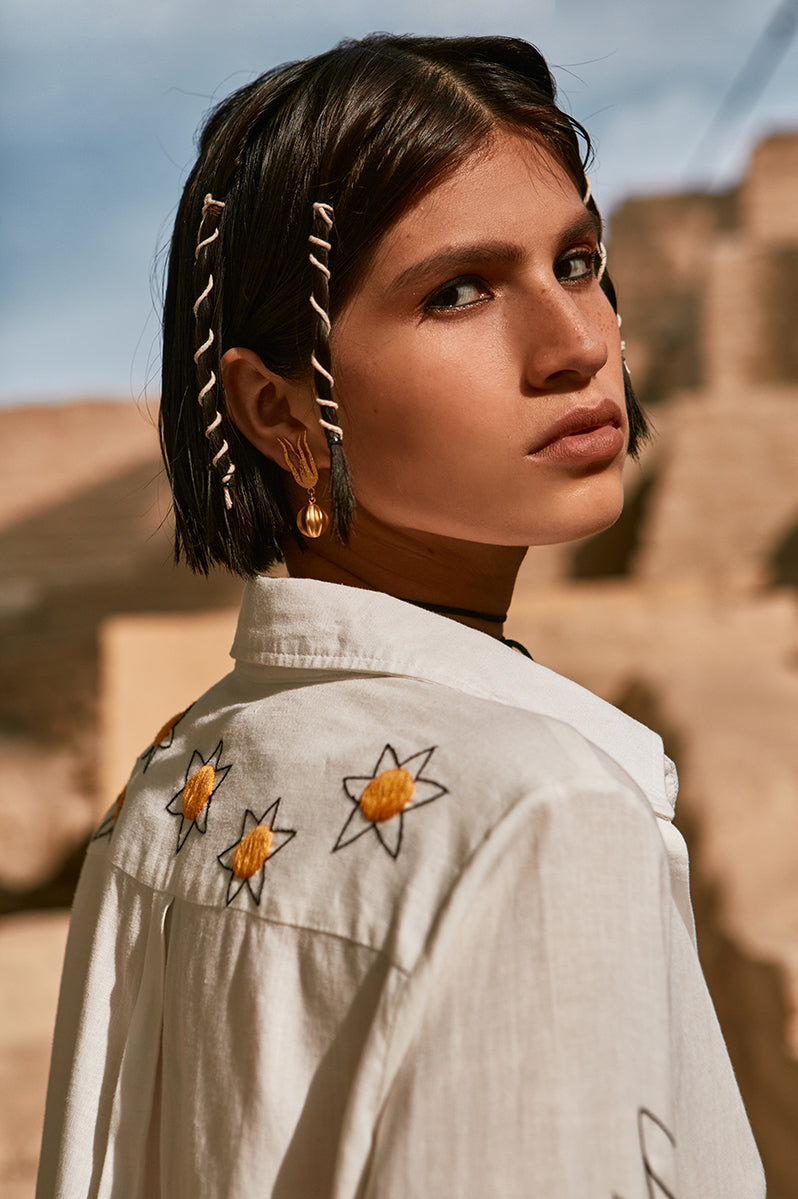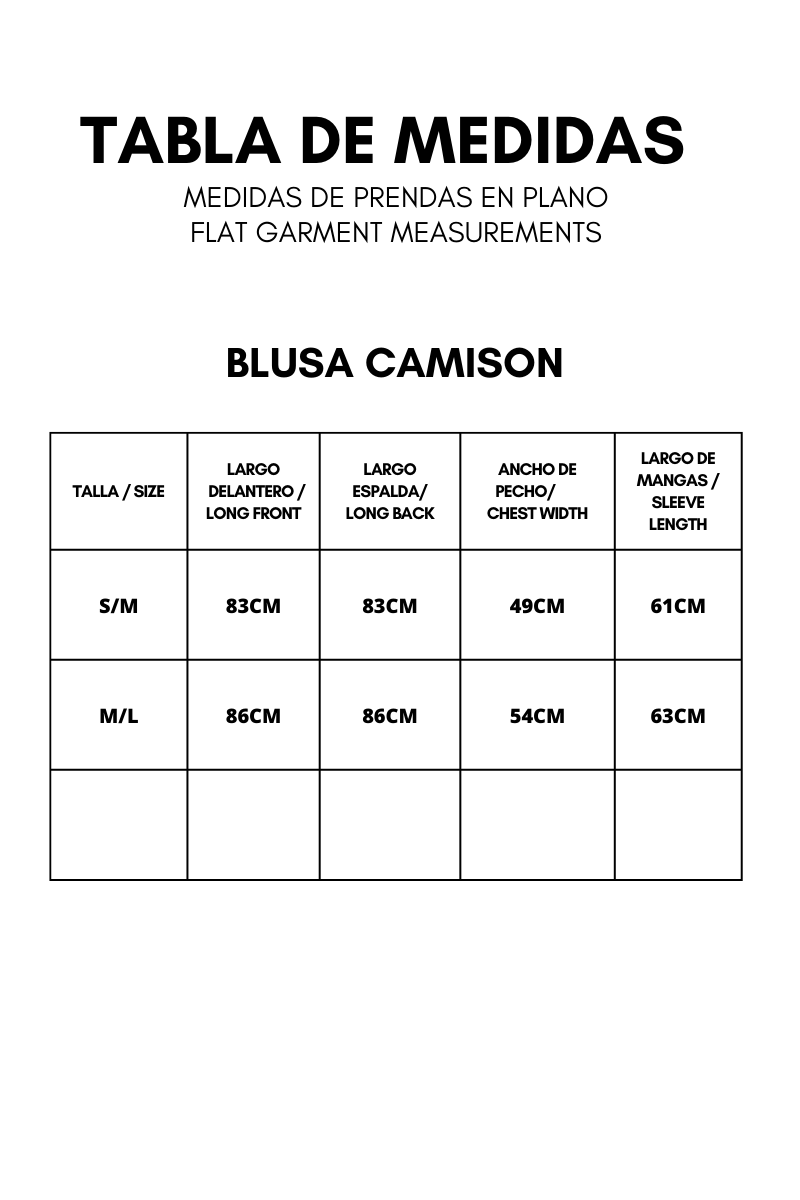 White Spirituality Nightgown Blouse
Made of natural linen, hand embroidered and with applications made with Mochicas textile techniques that are more than 1800 years old. It is part of the "Lady of Cao, Legacy of Power" collection.
Sale price
S/. 506.60
Regular price
natural linen
Unit price
per
Sale
Sold out
Size guide
Esta prenda fue elaborada con materiales conscientes con el medio ambiente y de forma responsable, bajo los lineamientos de comercio justo. Apoya a nuestro Programa Social del Penal de Mujeres de Fatima - Perú
Garment Care

Hand wash at a maximum temperature of 30ºC. Do not rub, or twist. Do not bleach.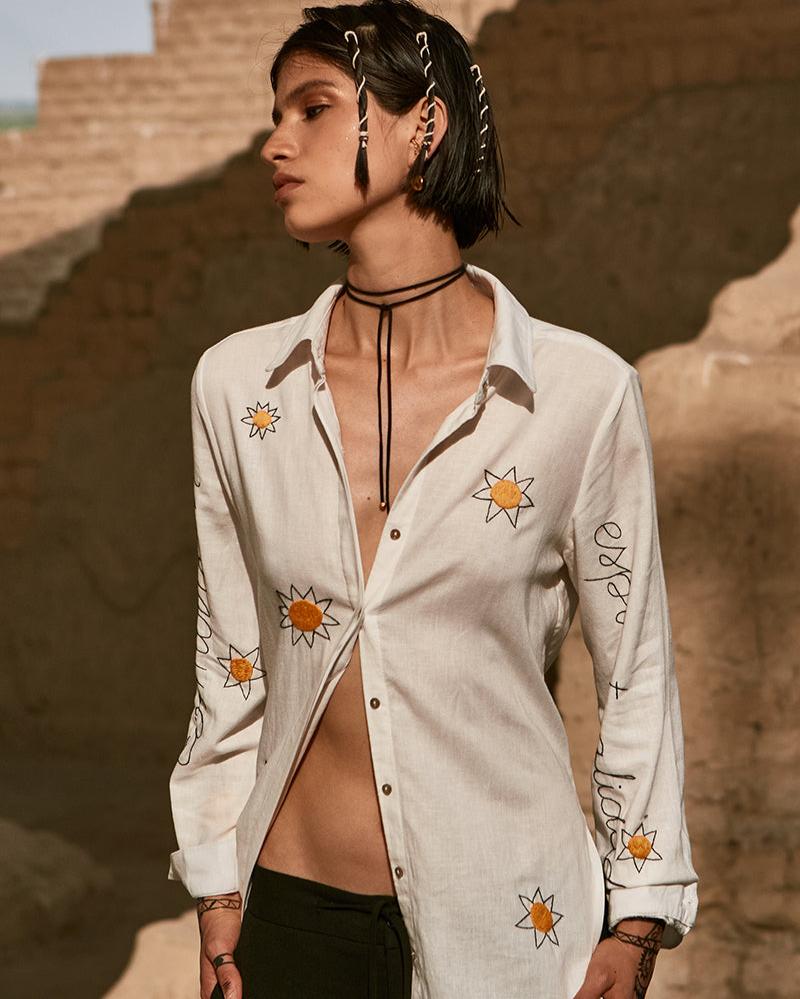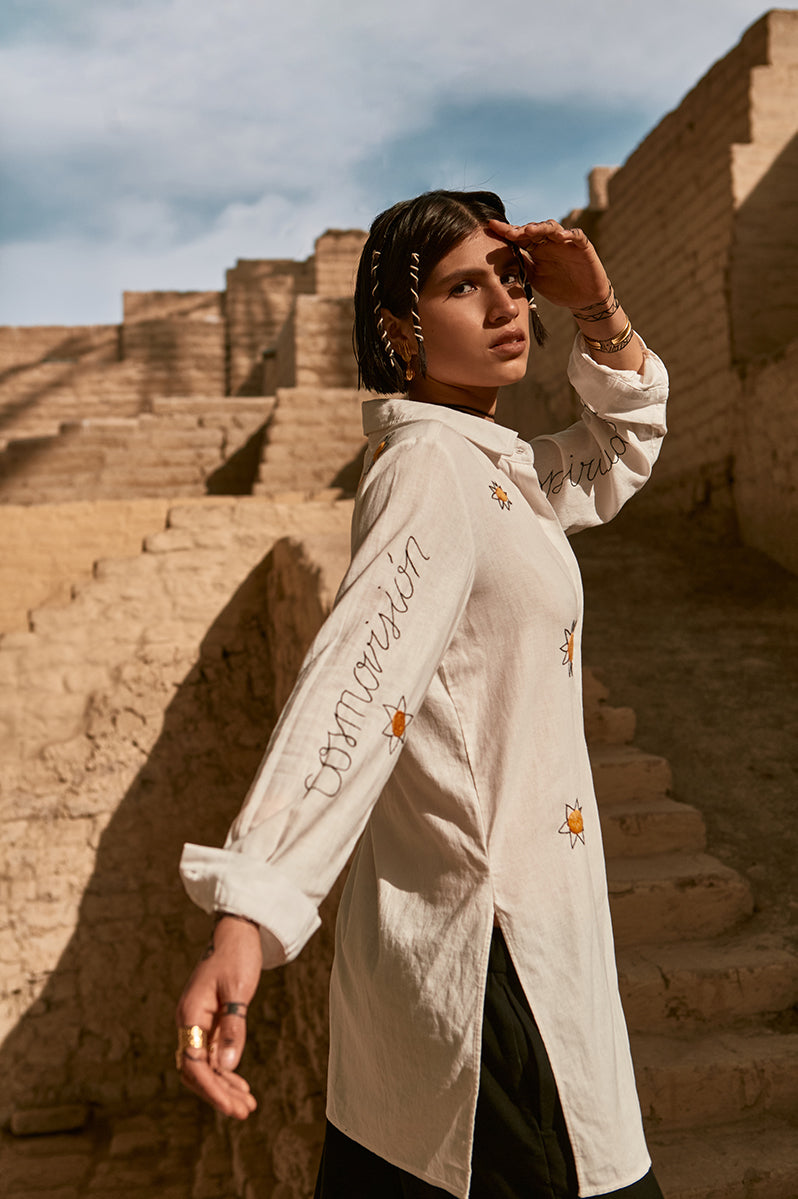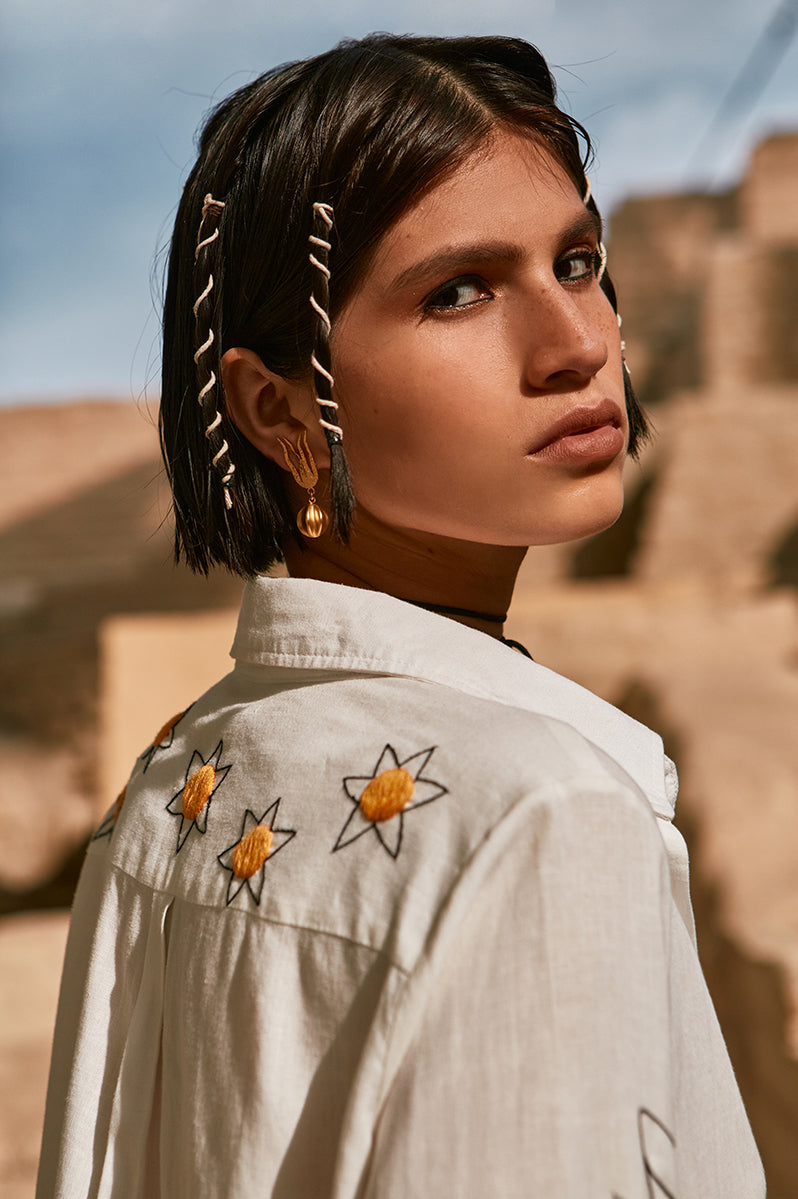 Size guide
Sizes
S
M
L
Chest width
49 cm
49 cm
54 cm
Shoulder width
41 cm
41 cm
53 cm
Blouse length
83 cm
83 cm
86 cm
Length of sleeves
61 cm
61 cm
61 cm