Valery Zevallos: the Peruvian designer who is committed to respecting the environment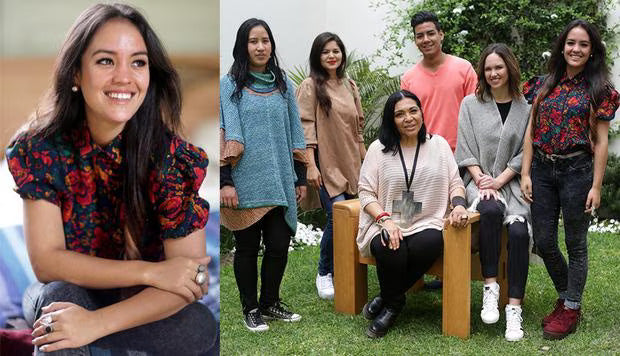 Valery Zevallos was born in Arequipa and was a "trapper" since she was a child. Her first contact with fashion design arose when she began to personalize the clothes in her closet – she cut, tied and glued beads on them – and, when she allied herself with her mother's trusted seamstress, named Marcia: "I took her my first blouse designs, she made them come true" .
However, when he finished school in 2007, he had to part with his passion. She told her parents that she wanted to study Fashion Design and got the answer 'there was no way, it was crazy'. The reason? It was a career that was studied in Institutes, and at that time being in a University was even more relevant.
It was thus that Valery began to look for related careers and discovered the Textile Engineer. Since there was no such option at the university, he ended up -as if by accident- in Industrial Engineering. It lasted only a year. He changed careers and this time chose Business Administration. He only stayed there for two and a half years until he decided to fight for what he really wanted: fashion . "I had to face my parents. Making the decision to abandon a degree for the second time and leave Arequipa to study Fashion Design in Lima with my savings" , she comments as she seems to return for a moment to the past.